BUILDING HIGHER WITH FADO
Fado reached out to us originally to see if we would be able to create a simple website. But, it didn't stop there… After working with them for a while, we eventually started discussing how we can bring their brand to the next level with the helping hands and effective skillset of Meta Labs with design and Marketing.
Fado reached out to Meta Labs and what they wanted initially was just brochures and design documents. As the talks continued with Fado, they eventually asked us if we could do their websites as well. After working with them for a while and seeing what they had, we eventually started to discuss how we can collaborate with them more in terms of design and marketing.
For their website, they wanted a website that would function smoothly, get their message across, and represent their brand well.
For their social media, Fado didn't really have a system or structure to their social media. They wanted both our design marketing efforts placed in the making of their social media structure. They also wanted Meta Labs to handle it for them.
Website
We wanted to create a website that brought the Fado brand up in the industry — Possibly even above their competitors.
Their previous website was not well received from within Fado. It wouldn't load for some people, it had too much going on in it, too many circles, unnecessary animations, hard to read and get information from.
It wasn't a fair representation of the Fado company because it didn't capture the vision and the values of what they wanted to show to the world.
Therefore, Meta Labs carefully formulated ways into resolving this. We made the website smoother, straightforward, and modern. We ensured that we captured what they wanted to bring out to the world.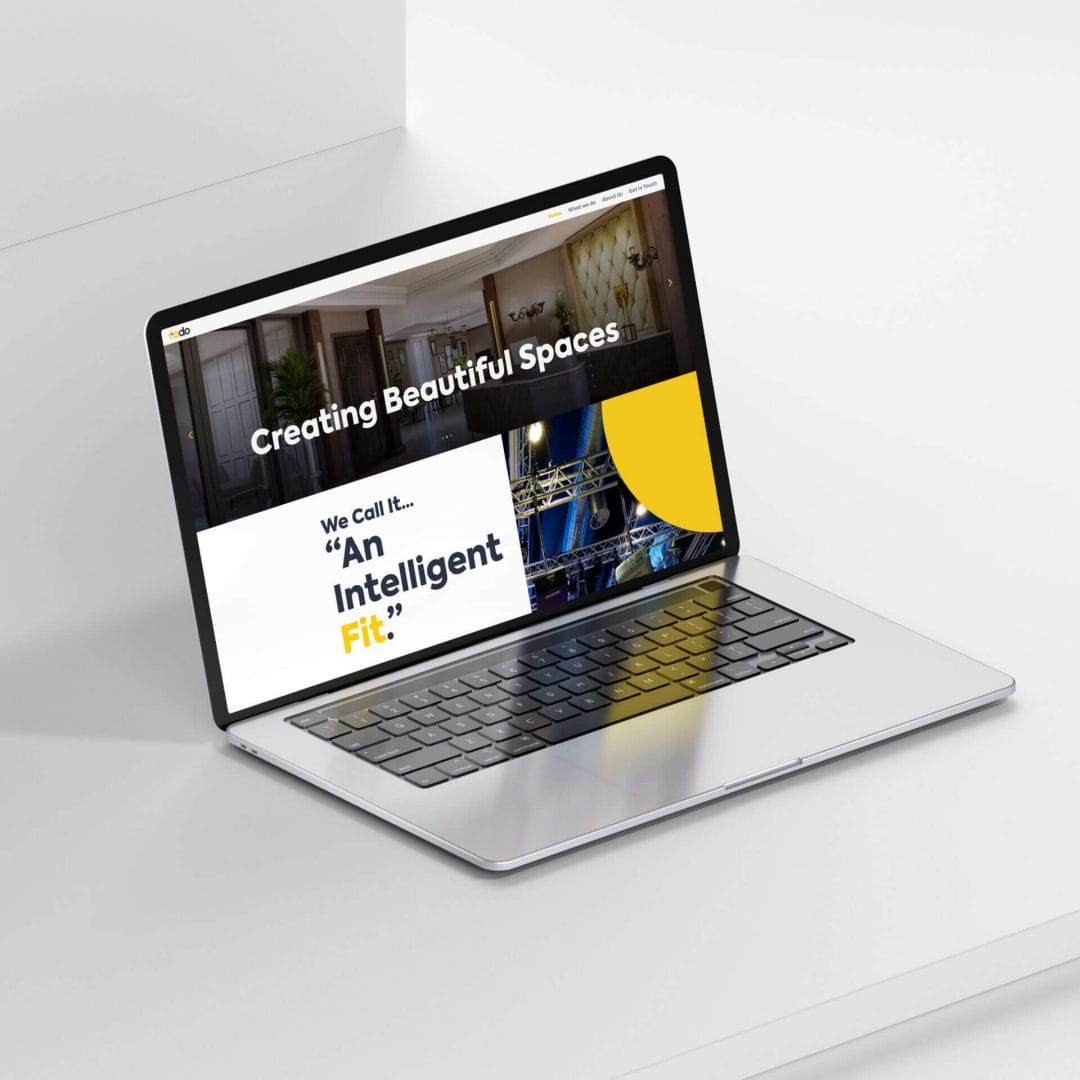 Social Media
An important aspect of Social Media is consistency — We formulated and created consistency in terms of the look and feel of Fado's social media appearance.
We aimed to create a constant presence of themselves online, it's important they are active and get known for what they do. Along with this, we want to bring them in line with competitors and lead in the industry.
Meta Labs took the time to research what could work and won't work for Fado's demographics. Once the research was done, we structured relevant Content Pillars and Content Writing to go out on their social media accounts. It was important to know what would work for Fado's social media accounts to steadily gain growth within the community.
Overall Impact Goal
We had 3 impact goals while working with Fado:
To bring the Fado brand up in line with competitors
To create consistency for the Fado brand across online and offline media.
To create a structure and system for Fado in order for the consistency to be maintained long-term.
As we set these Impact Goals, it helped both Fado and Meta Labs in working together. Every step of the design and marketing systems was envisioned for consistency and success.
To ensure that we were on the right path, we had meetings to discuss what the vision and values of Fado were. It took numerous website design styles and collaborated with them in order to get a design that they felt fitted them best.
What we did for Fado was more than just creating a design for them, rather we also offered growth and guidance for the brand. We want Fado to launch to success by creating a system that's aimed to maintain long-term consistency.
Building a brand higher in the market isn't easy, but that's our favorite thing to do in Meta Labs. Upon the approval of Fado, everything was set out for delivery. You can now see the unique branding service we did for Fado on their website and social media spaces.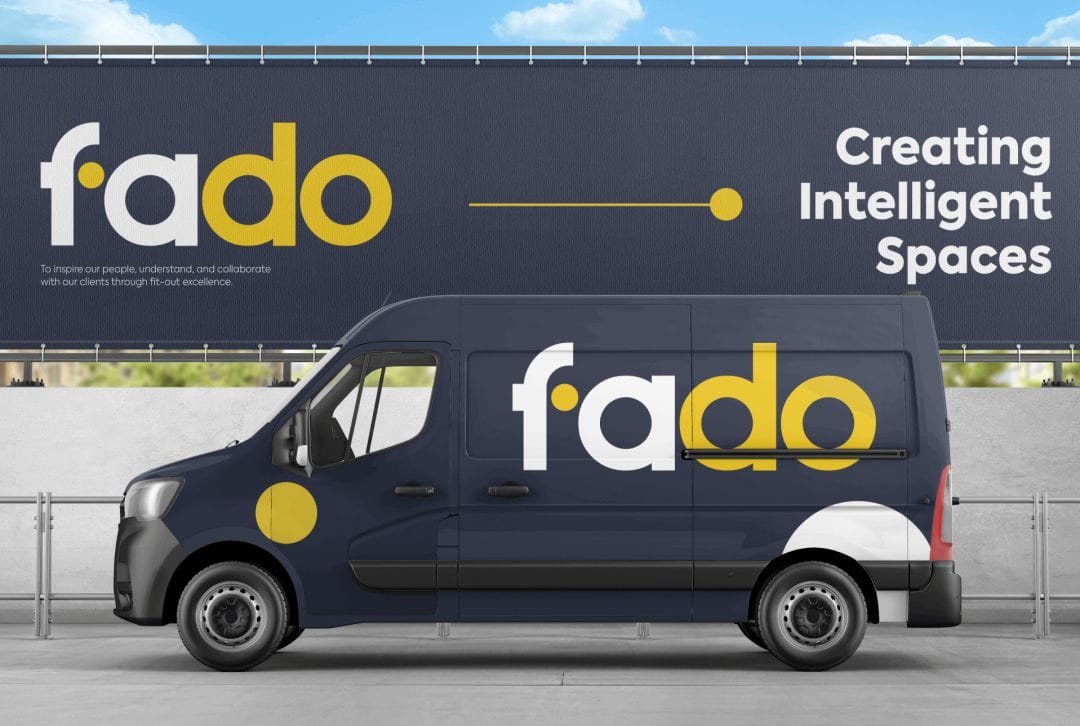 We are proud to say that we successfully managed to unify the Fado brand. Bringing its design across the online and offline spaces. Our materials made for Fado are ensured to be in line with industry standards.

Along with this, we created a long-term partnership built on trust. Through a newfound collaboration, we are now collaborating with Fado being their Design + Marketing strategic partners.

We take pride in bringing new ideas, systems, and technologies to Fado. Elevating their Design + Marketing needs. We are looking forward that they will be in line — or possibly above — their competitors.
What we would do differently.
We are continuously learning and developing our ways in Meta Labs. Working with clients gives us opportunities for growth and improvement.

As we continued to work with Fado and the scope of work grew and evolved over time. In the future, we will look to take a new-found phased approach with clients in order to create a clear timeline & milestones of outcomes. This will bring clarity and direction to all our future clients.

We also would want to bring more of our capabilities to the table. As we progressed to deliver and impress our reputation and trust grew within the Fado company. They started to learn more about what we were capable of and handed us more design + marketing responsibilities.

Lastly, as we further work and collaborate with Fado, we will look to grow with them. Giving them the extra impact and edge in Design + Marketing.

This is what we desire for every client we have, to grow with them and provide extra impact brought by our capabilities. We look forward to becoming a better asset for each and every client.
Branding
Branding Guidelines
Launch Brands
"The whole process from start to finish was nothing short of fantastic, and we can't thank Matt and his team enough for our branding. 10/10."